Shrine of Mitra
A holy shrine dedicated to the worship of Mitra
Type
BuildingItem
Health
30000
Container Size
20
Base Weight
25.00
ID
80971
Acolyte of Mitra

Recipe

ID
55003
Level
1
Cost
50
Teaches

Shrine of Mitra
A holy shrine dedicated to the worship of Mitra
Hand crafted
Mitraen Ankh
An Ankh used in the ritual purification of the dead
Crafted at Shrine of Mitra
Ambrosia
A dish purported to be blessed by the gods
Crafted at Shrine of Mitra
Offering to Mitra
A spiritual residue left on religious altars
Crafted at Shrine of Mitra
Description
[
]
Considered a good god, Mitra is worshipped throughout the Hyborian kings, replacing the worship of Bori from which those primitive tribes took their name.
Mitra's symbol is that of the phoenix, but when he is depicted it is in the form of a well built, bearded man. He abhors the bloody rituals of other religions and prefers for his followers to perform dignified, purification rituals.
Mitra's priests preach a monotheistic doctrine and as such their followers tend to persecute the members of other nearby religions. Due to this tendency, Chapels to Mitra cannot be built within a very long range of shrines to other gods.
Notes
[
]
(Upgrades to Sanctuary of Mitra)
Source
[
]
Created from the following Recipes
Hand crafted
Ingredients
Outcome
Craft time
Experience
gained
360  Stone
160  Wood
20  Twine
1  Shrine of Mitra
10 s
1080
Crafting
[
]
Repair
[
]
Repairing Shrine of Mitra requires up to:
Media
[
]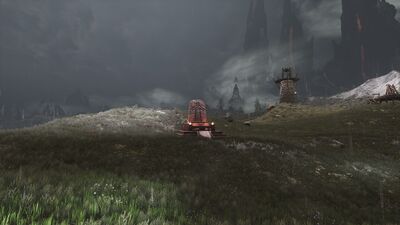 [

]